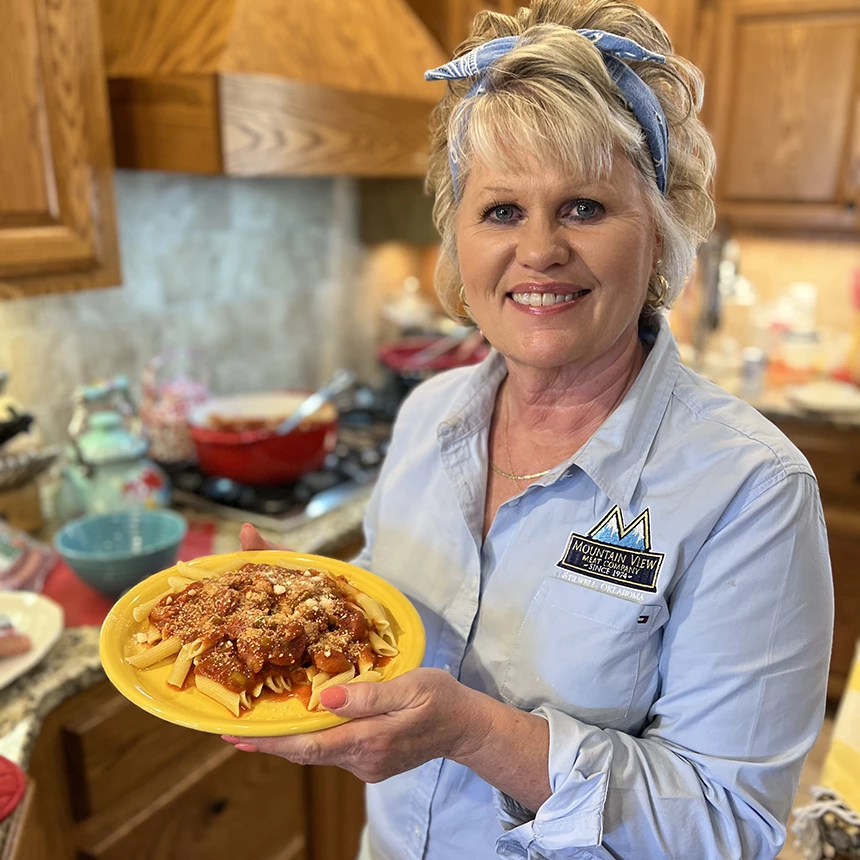 This pasta dish is customizable, easy to prepare, and tasty!
Ingredients
1/2 pound sweet Italian Mountain View sausage
1/2 pound Polish Mountain View sausage
1 pound favorite noodles (we use penne)
2 (15oz) tomato sauce
1 onion diced
1 green bell pepper diced
1 garlic clove minced
1 (4oz) can mushroom pieces
1 (16oz) tomato paste
2 tsp Worcestershire sauce
1 cup beef broth
1 tsp basil leaves
1 tsp salt
1 tsp sugar
¼ tsp pepper
Directions
Brown sausage. Cook peppers and onion until tender in the same pan.
Add remaining ingredients. Simmer for 20 minutes uncovered.
Serve over spaghetti or penne. Top with parmesan.