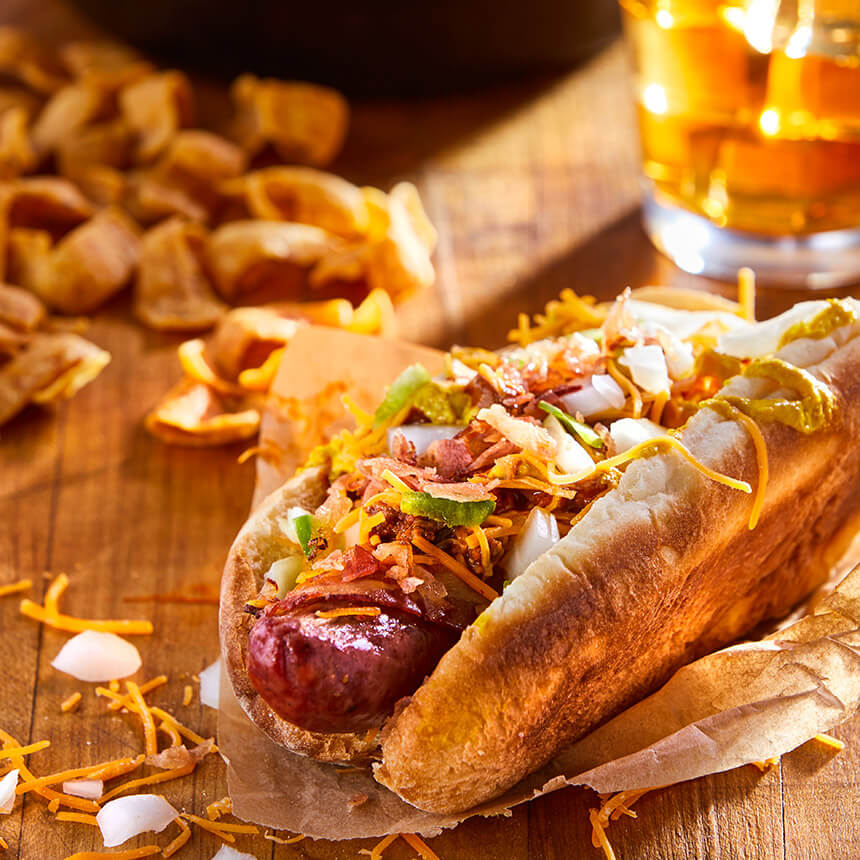 Mountain View makes everything better – even bacon!
Ingredients:
Bacon
Your favorite Mountain View sausage links
Onion, sliced
Buns
Butter
Fresh herbs
Directions:
Cook and chop bacon for topping.
Grill your favorite choice of Mountain View links with sliced onions until caramelized.
Toast your buns and add some butter.
Top with bacon and your choice of fresh herbs and sauce.