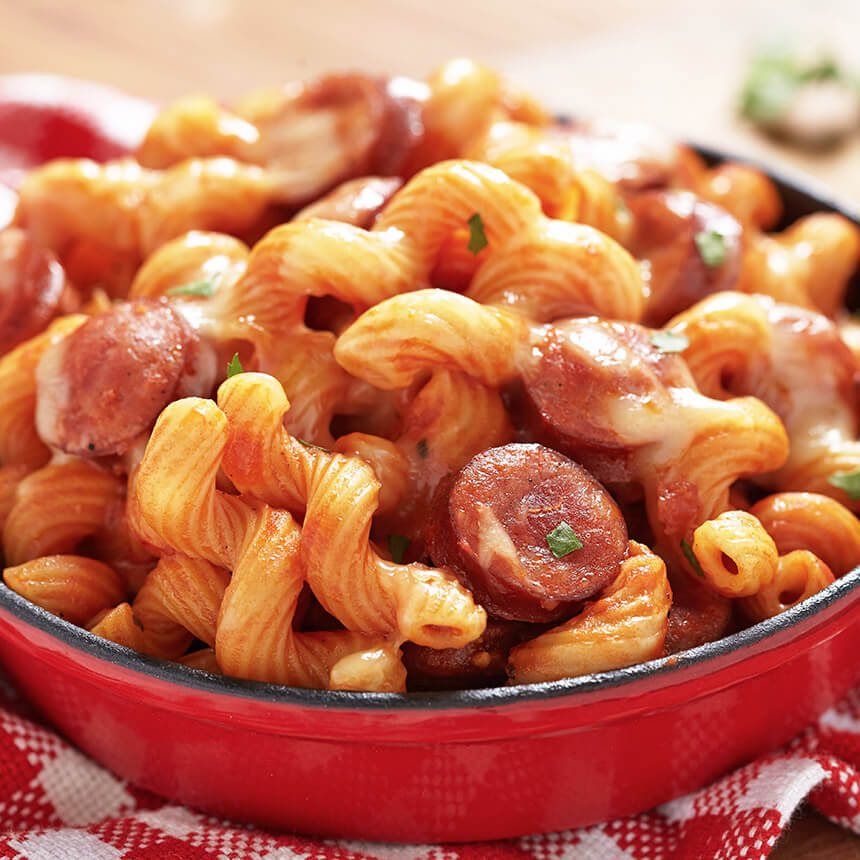 This meal is pasta-bly the best pasta dish because it has Mountain View sausages added in!
Ingredients
½ Onion (sliced)
2 cloves Garlic (minced)
28 ounces Tomatoes (diced, with juices)
½ cup Tomato Sauce
3 tablespoons Tomato Paste
1 teaspoon Italian Seasoning
8 ounces Medium Pasta of your choice
Your favorite Mountain View sausage links (sliced)
add Salt & Pepper
add Parsley And Parmesan Cheese (for serving, optional)
Directions
Saute onions and garlic over medium heat.
In a saucepan cook over medium heat the tomatoes, tomato sauce, and tomato paste with the italian seasonings, salt and pepper.
Boil the noodles according to package.
Pour sauce and sausages over noodles, top with parmesan, and serve!