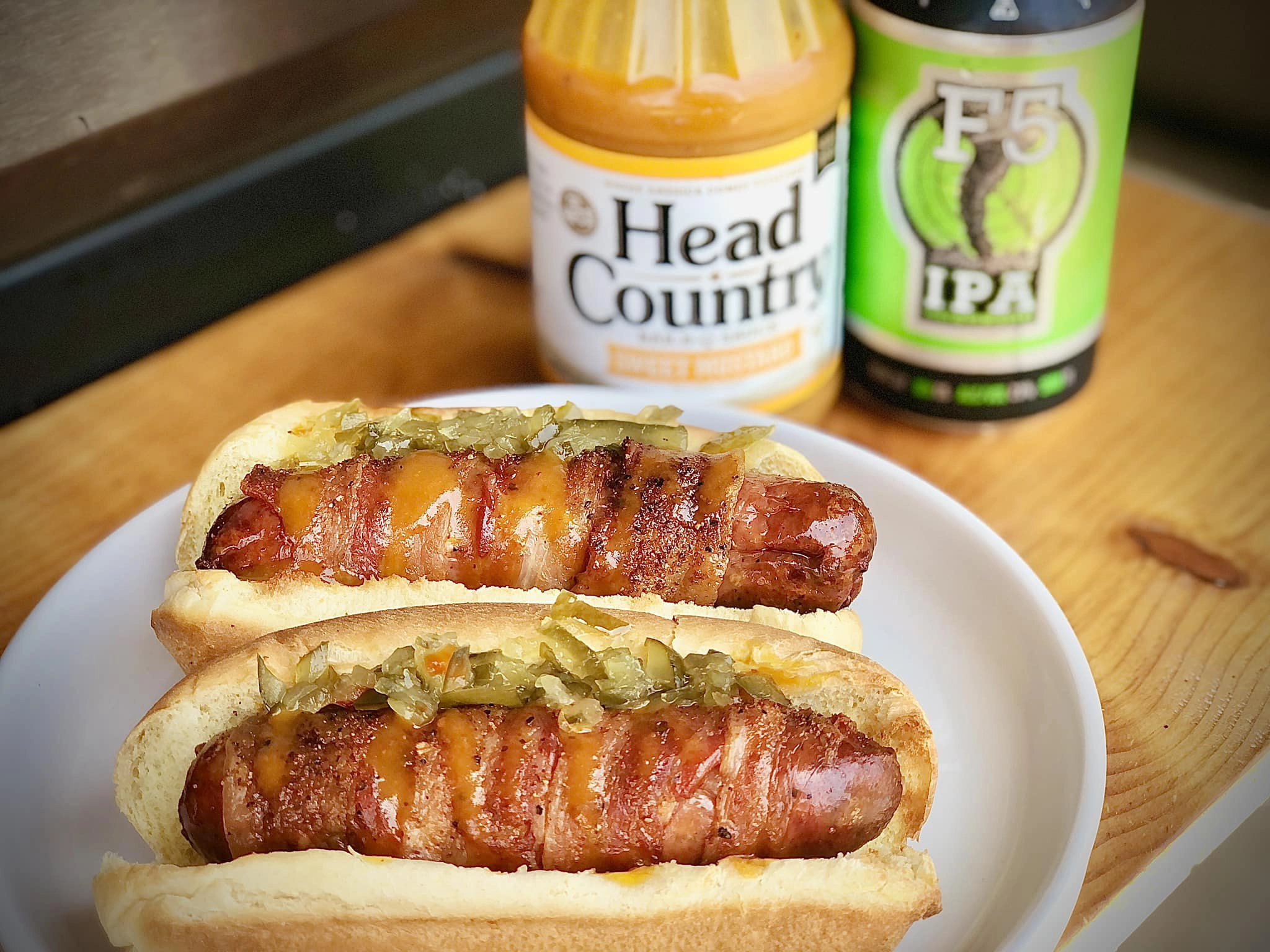 Recipe and photography by Meghan Jackson of Sassy Cats Bakery
Ingredients
1 package of Mountain View Meats Jalapeno Cheddar Sausages
5 slices of thin-sliced bacon
Your favorite barbecue rub (We love and used Head Country Original Seasoning)
Hot dog buns
Directions
Heat your pellet grill or smoker to 275 degrees. Spray a wire rack with cooking spray. This step is a must!
Wrap each sausage link with a slice of bacon then sprinkle barbecue rub on the bacon. Place each wrapped sausage link on the wire rack.
Put the rack on the grill and cook for 30 minutes. Check on the sausage links. At this point, turn up the pellet grill to 350 degrees. This will crisp the bacon, and cook for another 15-20 minutes.
Cooking time may vary, and it also depends on how well you and your guests want the bacon crisp.
Once cooking is complete, remove the sausage links, top with all of your favorite condiments, and enjoy!