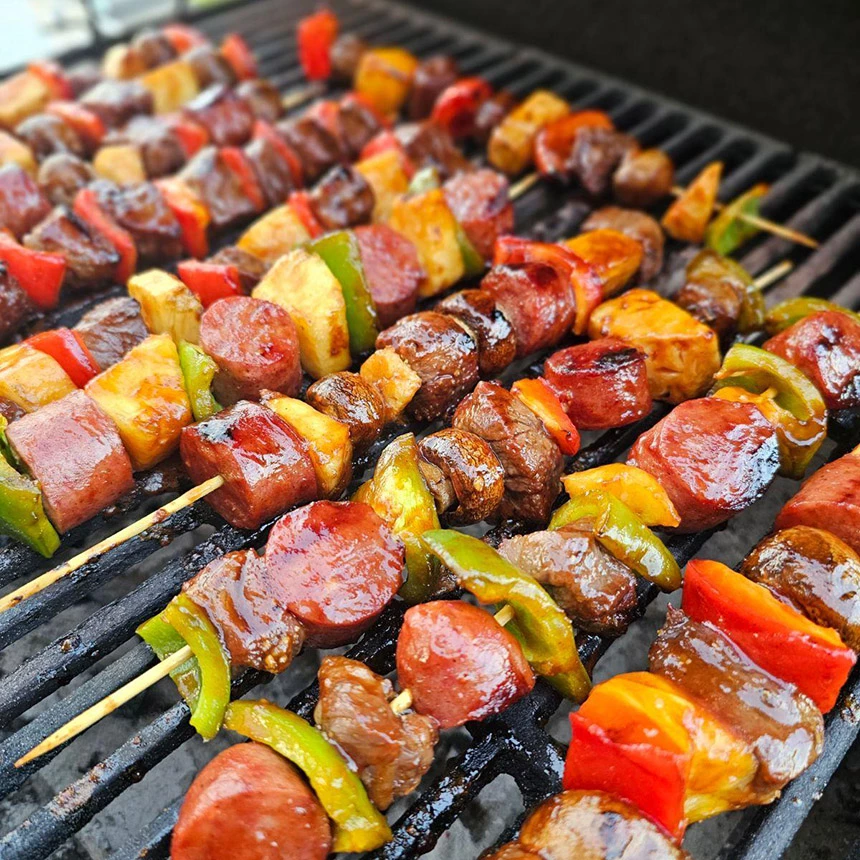 These grilled kabobs are a delicious (and easy) weekend meal!
Ingredients
1 package of Mountain View sausage links (Your Choice!)
1 Red bell pepper
1 Green bell pepper
8 oz. Mushrooms
16 oz. Pineapple chunks
For the Marinade
2 C. BBQ Sauce
2 T. Apple Cider Vinegar
2 T. Soy Sauce
½ C. Maple Syrup
Directions
Make the marinade by whisking together all the ingredients into a bowl.
Cut veggies and sausage into pieces and place on skewer sticks.
Brush skewers generously with half of the marinade.
Place on a heated grill and cook for 8-10 minutes (or until veggies are tender!).
Towards the end of the cook process, brush on the remaining marinade.