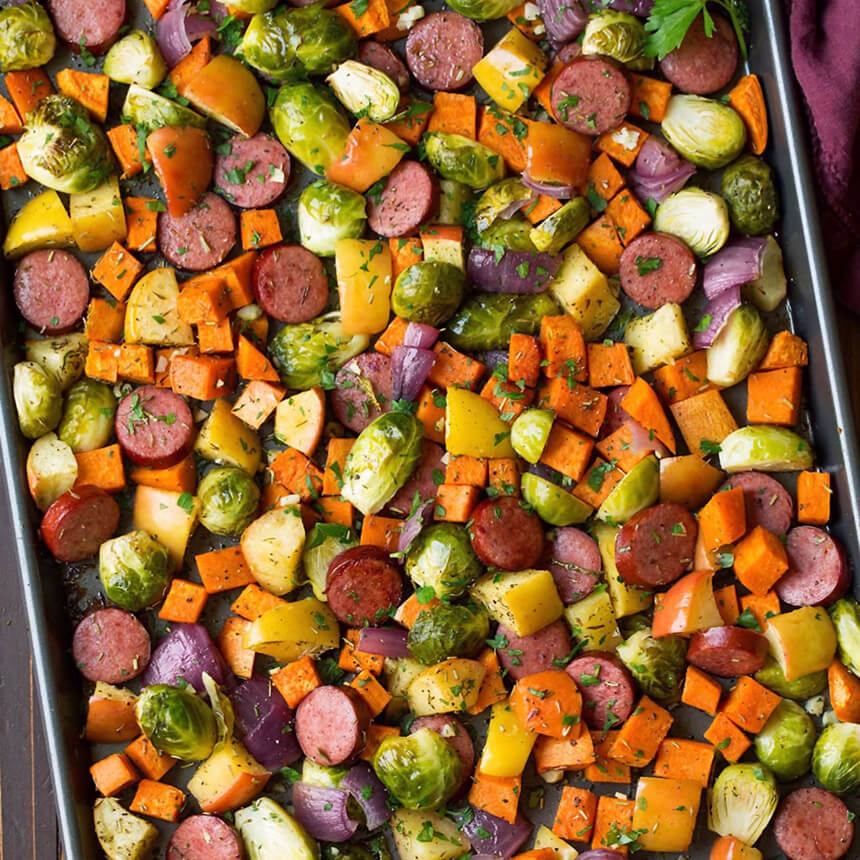 Make a great dinner with your favorite veggies and links!
Ingredients:
1 pound of Mountain View sausage links, chopped
Any veggies you love, chopped or sliced (we used sweet potatoes, brussels sprouts, red onion, and squash)
Salt
Pepper
Olive oil
Directions:
Preheat oven to 400 degrees.
Add all chopped ingredients to a sheet pan.
Drizzle with olive oil, salt, and pepper.
Bake for 30 minutes, flipping halfway.