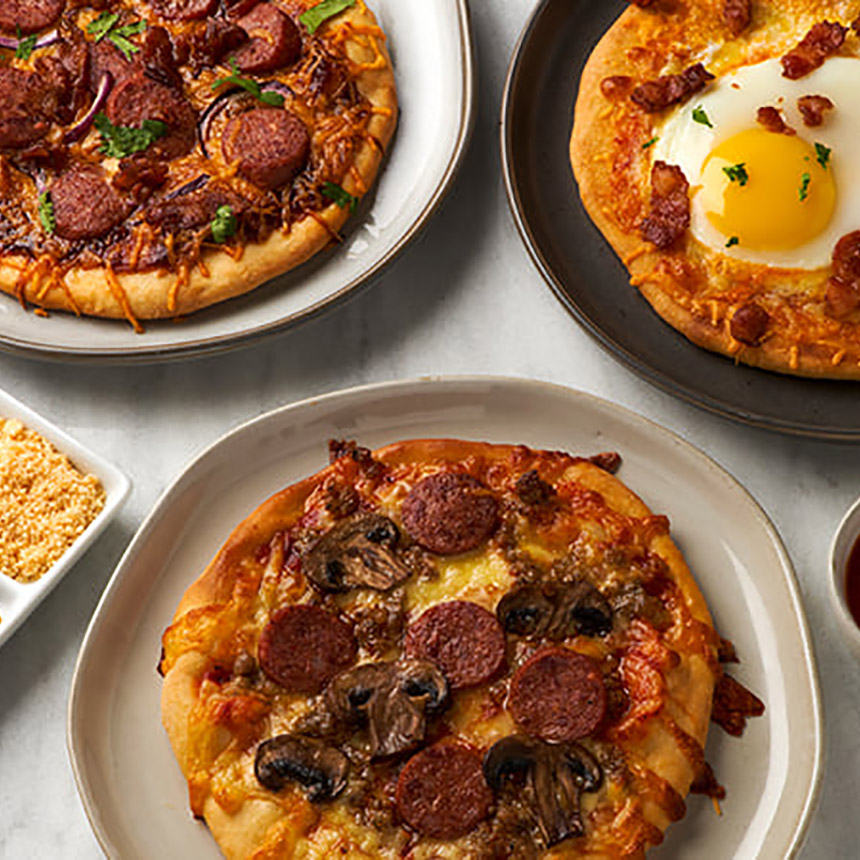 Super easy to prepare & super delicious to eat!
Ingredients:
Pre-made or homemade pizza crust
6 tablespoons of barbecue sauce
Mountain View Hot Links, crumbled bacon, sliced mushrooms, browned sausage, or any other toppings
Shredded Cheese
Directions:
Step 1
Prepare pizza crust according to package directions. Form dough into three balls.
Form each dough ball into a small pizza, and press to form the edges into a crust. Place the mini pizzas on a large baking sheet.
Preheat the oven to 400F.
Step 2
To make each pizza, spread 2 tablespoons of your favorite barbecue sauce on the dough.
Add sliced Mountain View Hot Links and any of your other favorite toppings, then top with cheese!
Bake for 15-20 minutes, or until the mini pizzas have melted cheese and delicious golden crust. Yum!