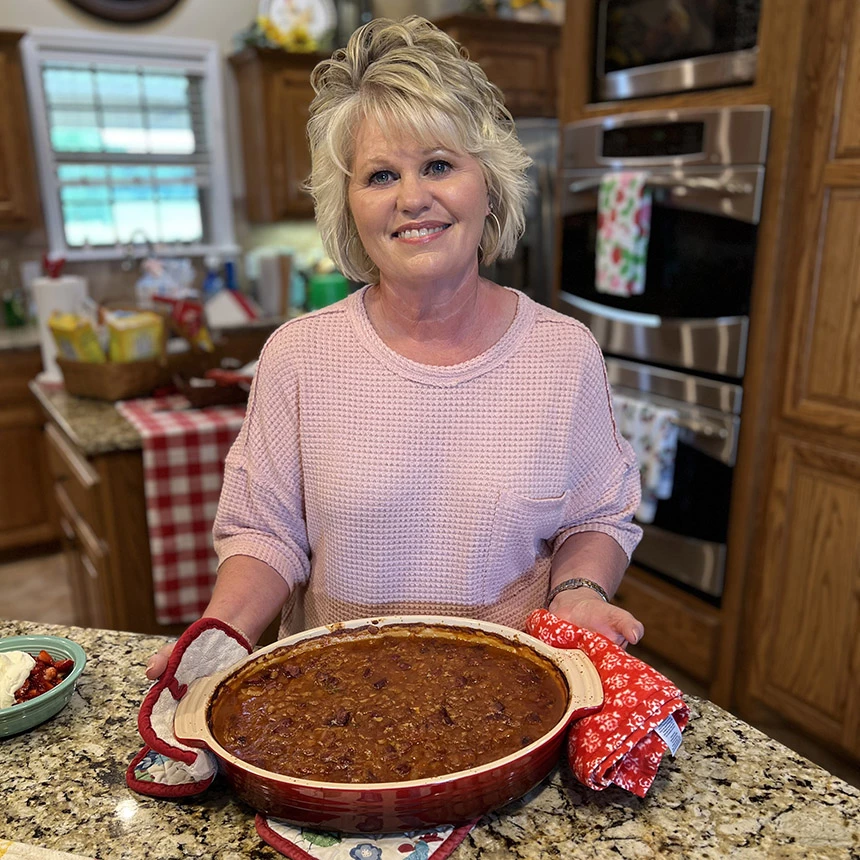 Enjoy our favorite version of this classic recipe!
Ingredients
6-15 oz cans Pork n' Beans
10 slices bacon cut into pieces
1 medium onion chopped
½ green bell pepper chopped
¾ cup packed brown sugar
¾ to 1 cup BBQ sauce
2 Tbsp mustard
¼ cup molasses
3 Mountain View Mild Links, chopped
Instructions
Preheat the oven to 325 degrees.
In a large skillet over medium-high heat saute bacon, onion, & bell pepper until veggies begin to soften.
Remove from heat and add pork 'n beans, brown sugar, BBQ sauce, molasses & mustard. Combine well. Fold in sausage links.
Pour into a large casserole dish and bake for 2 to 2 and a half hours.
It will be bubbly and saucy when you remove it from the oven but will thicken as it cools down.