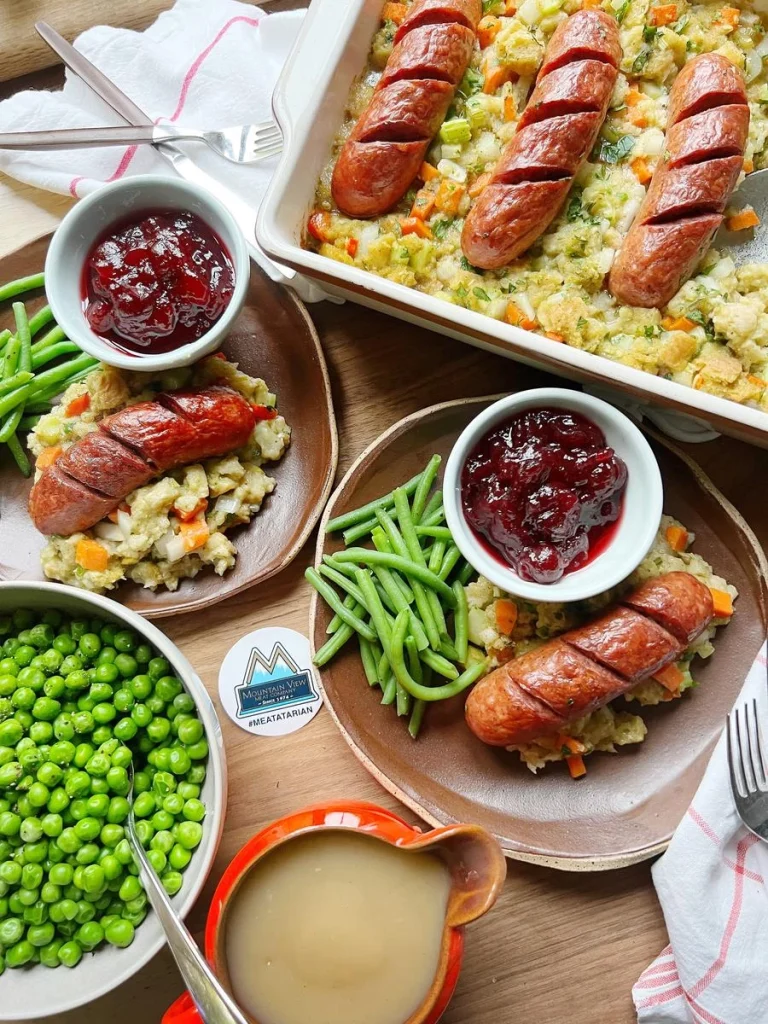 All the Thanksgiving vibes in this recipe and on the table in 30 minutes!! This Mountain View Meats Hot Links Stuffing Bake is such a fun and simple way to enjoy the delicious flavors of Thanksgiving — all in one dish. You'll definitely want to try the star of the show – Mountain View Meats HOT LINK Sausages!
Recipe and photography by Emily Schuermann, Food for a Year
Serves 5
Ingredients
16 oz Mountain View Meats Hot links, scored
10 oz dry stuffing mix (plus seasoning packet)
2 T melted butter, addtional for brushing the sausages
2 T parsley
2 c hot chicken broth
1 c each:
•  diced carrots
•  diced celery
•  diced onions
10 oz turkey gravy, divided
Instructions
Preheat oven to 400°. Combine seasoned stuffing mix, butter, parsley, chicken broth, diced vegetables and HALF of the gravy in a large mixing bowl.
Pour the mixture into a greased 9"x13" baking dish and evenly arrange the scored Mountain View Hot Links atop, brushing each sausage link with butter.
Bake for 30 minutes. Serve with warm gravy.