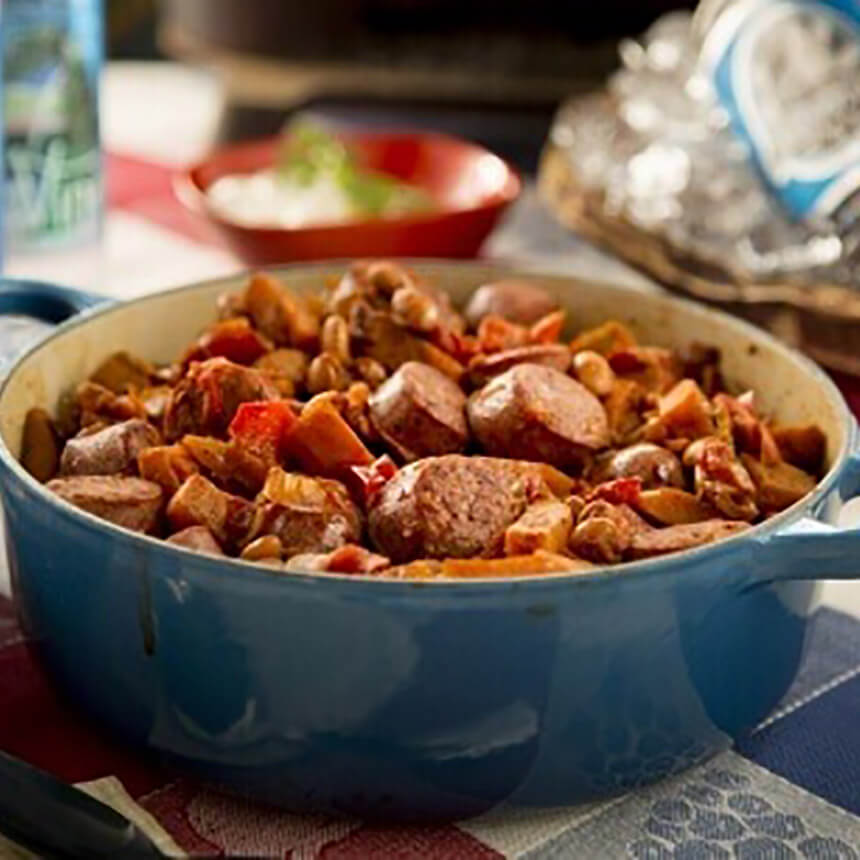 Our unique spin on a classic chili recipe!
Ingredients:
1 lb Mountain View Polish sausage
Olive oil
Potatoes, chopped
Bell pepper, chopped
Onion
Garlic
1 cup beef broth
Chili seasoning
Diced tomatoes
1 can pinto beans
Cilantro and sour cream for topping
Garlic toast for serving
Directions:
In a heavy pot or Dutch oven, heat olive oil over medium heat. When hot, add the Polish sausage and brown on both sides. When sausages are well-browned, remove and set aside.
Add potatoes and sautee until browned, about 5 minutes.
Add the bell pepper, onion, and garlic. Cook until tender.
Add beef broth, chili seasoning, diced tomatoes, and beans. Bring to a boil, then turn down to a simmer. Cook, stirring occasionally, until potatoes are tender. For a less thick stew, add more beef broth, beer, or water.
Garnish with cilantro and sour cream. Served with garlic toast.