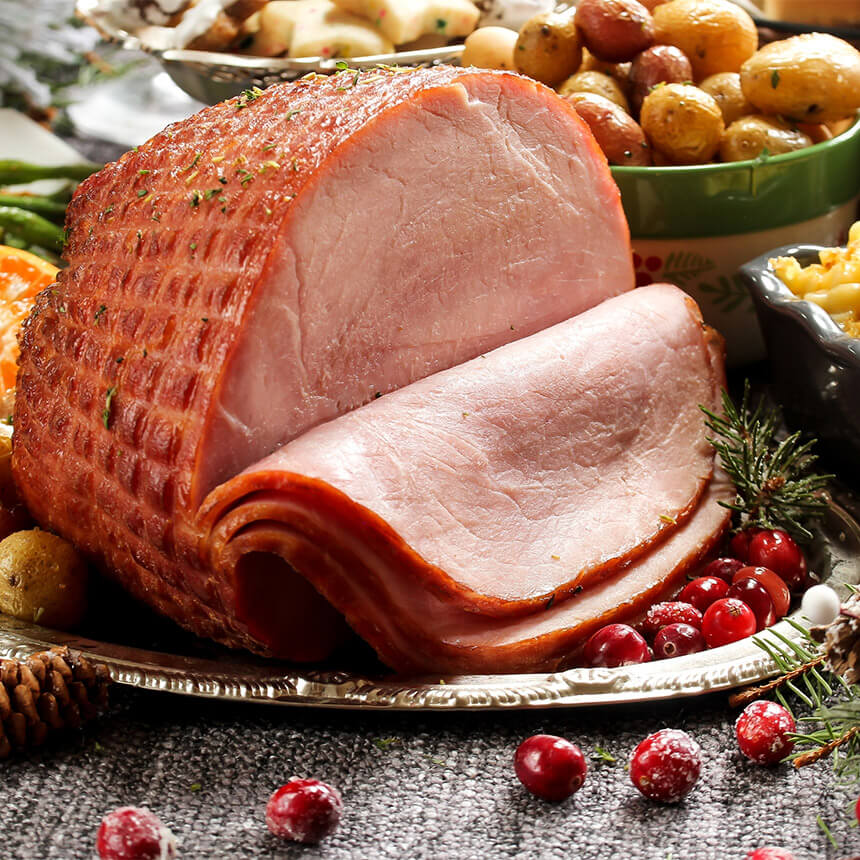 Her recipe is super simple but guaranteed to yield delicious, juicy, flavorful ham every single time.
Ingredients
The Star Ingredient: Mountain View Boneless Fully Cooked Ham
1 can of Dr. Pepper (Coke works well too, but it's not quite as good)
Directions
Place the whole ham in an oven-proof dish and wrap the entire ham completely in foil.
Before sealing, pour 1 can of Dr. Pepper in with the ham.
Seal tightly and bake for approximately 4 hours at 325 degrees. Mountain View ham comes fully cooked; it just needs to heat through.
Voila! It's easy as pumpkin pie!