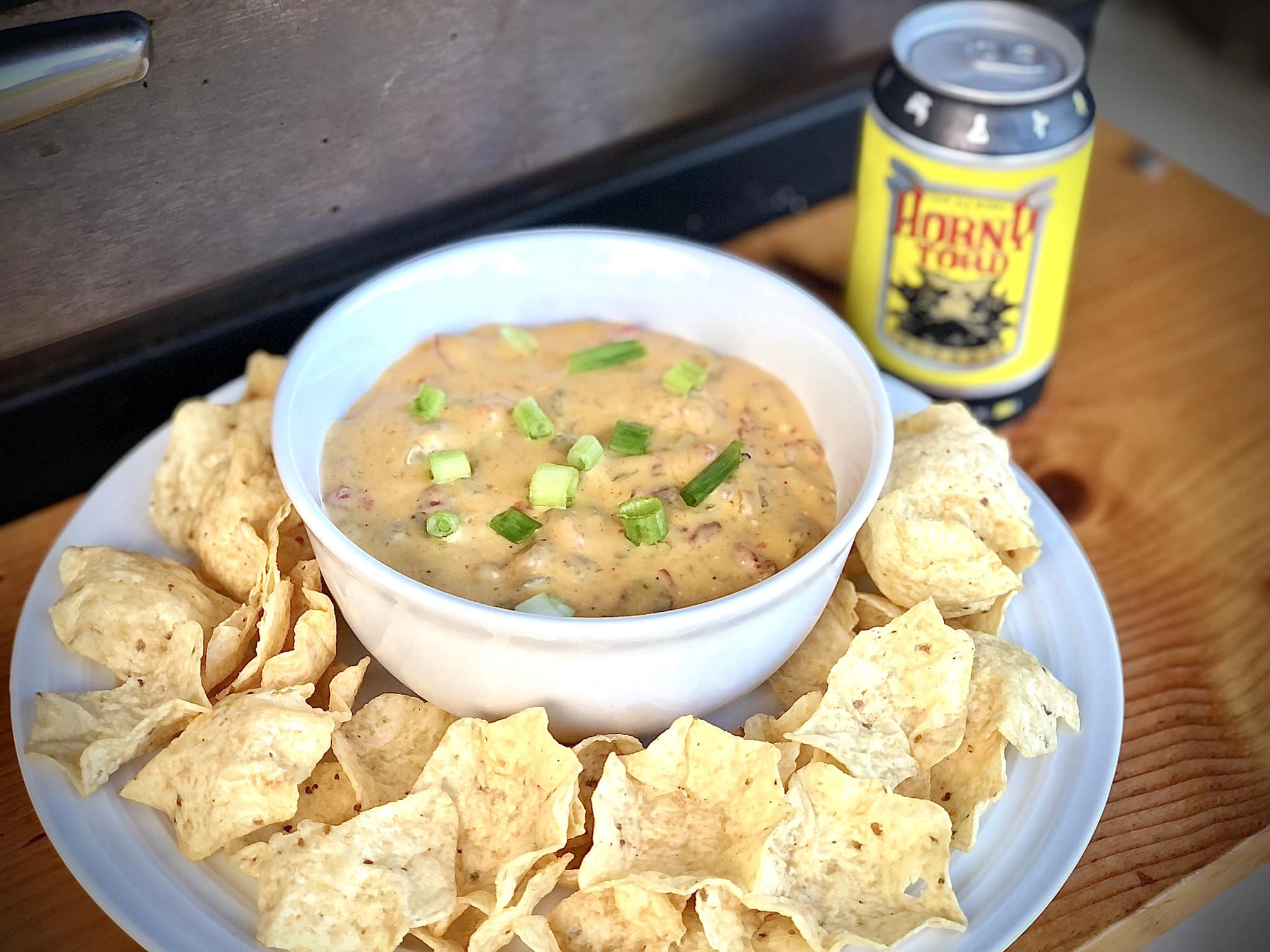 Recipe and photography by Meghan Jackson of Sassy Cats Bakery
Ingredients
1 16 oz. package of Mountain View Meat Company Hatch Green Chile sausage
1 8-ounce block of cream cheese
1 16-ounce package of Velveeta cheese cut into small pieces
1/2 cup of shredded Mexican blend-style cheese
1/2 cup of shredded Mozzarella cheese
1 10-ounce can of diced tomatoes with green chilies
1 7-ounce ounce can of diced green chilies
A few dashes of chili powder, ground cumin, onion powder, garlic powder and red pepper
Directions
Heat your pellet grill to 250 degrees. Slice the Hatch Green Chile sausage and cook in a skillet until the meat is heated thoroughly.
Take all the ingredients and place in a greased aluminum lasagna pan. Cover the pan with aluminum foil and place the pan on the grill. Stir the Queso mixture every 30 minutes.
Once all the ingredients are melted thoroughly, take the pan off the grill and enjoy Smoked Queso!
Note: This Queso can easily be made with a slow cooker. Just put all the ingredients in a greased cooker and heat until thoroughly melted.