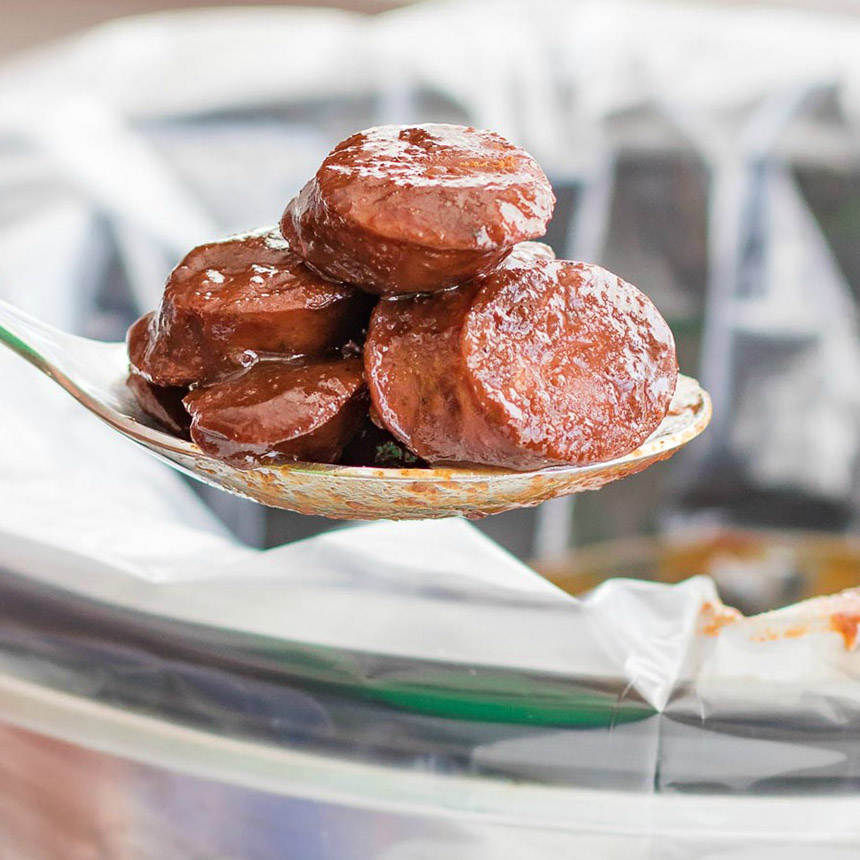 This recipe is easy AND delicious. Customize the dish with your choice of Mountain View sausages, and add in your favorite hot sauce or pickled jalapenos for the perfect level of spice!
Ingredients:
2 lbs of your favorite Mountain View sausages
1 jar of barbecue sauce
1/4 cup brown sugar
Jarred, sliced jalapenos (optional)
Hot sauce (optional)
Directions:
Slice about 2 lbs of your choice of Mountain View Meat Company Sausages into 1/2-inch bites.
Pour 1 jar of your favorite barbecue sauce and 1/4 cup of brown sugar into a slow cooker and mix together. Add some jalapeno slices or a dash of hot sauce if you like it spicy!
Stir the sausages into the sauce mixture, cover, and cook on low for 2-3 hours or on high for one hour.
Easy Peasy, now Enjoy!