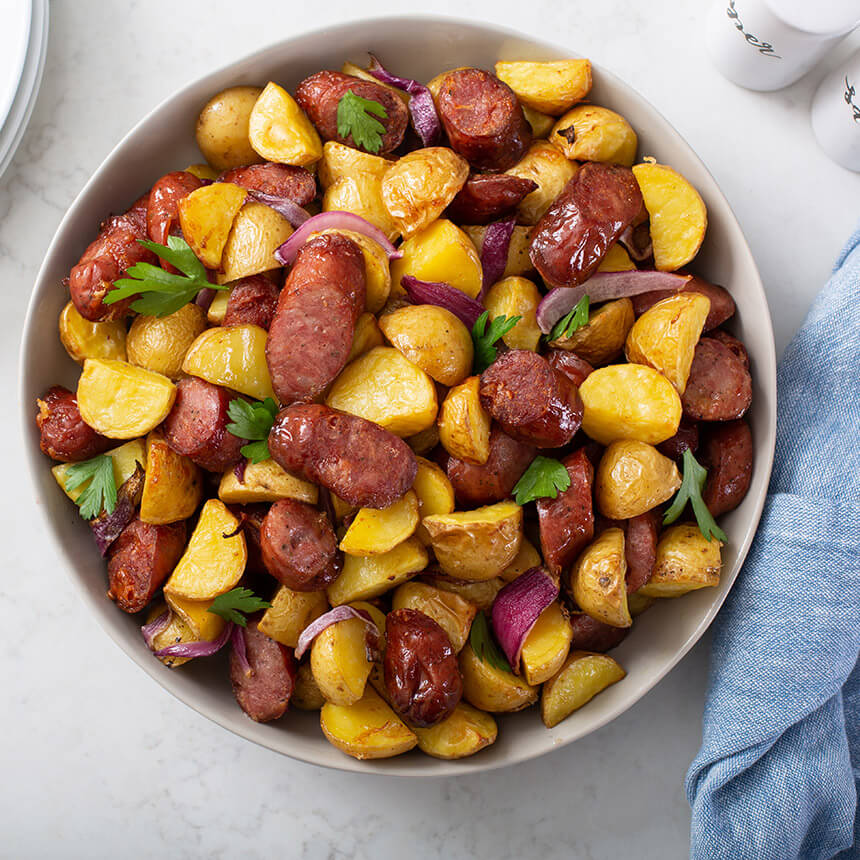 Dinner in 20 minutes has never been easier than this recipe for Air Fryer Mountain View and Potatoes!
Ingredients:
Potatoes, peeled and diced
Your choice of seasonings
Your favorite Mountain View links, sliced
Onion, sliced into chunks
Directions:
Preheat your air fryer to 360 degrees.
Peel and dice potatoes and toss with your favorite seasonings. We prefer the classic blend of garlic, salt, pepper, and olive oil.
Fry for 10-12 minutes, shaking basket halfway.
While the potatoes are cooking, slice the links and onion into chunks. Add to your fryer and cook for an additional 5-8 minutes, flipping halfway.