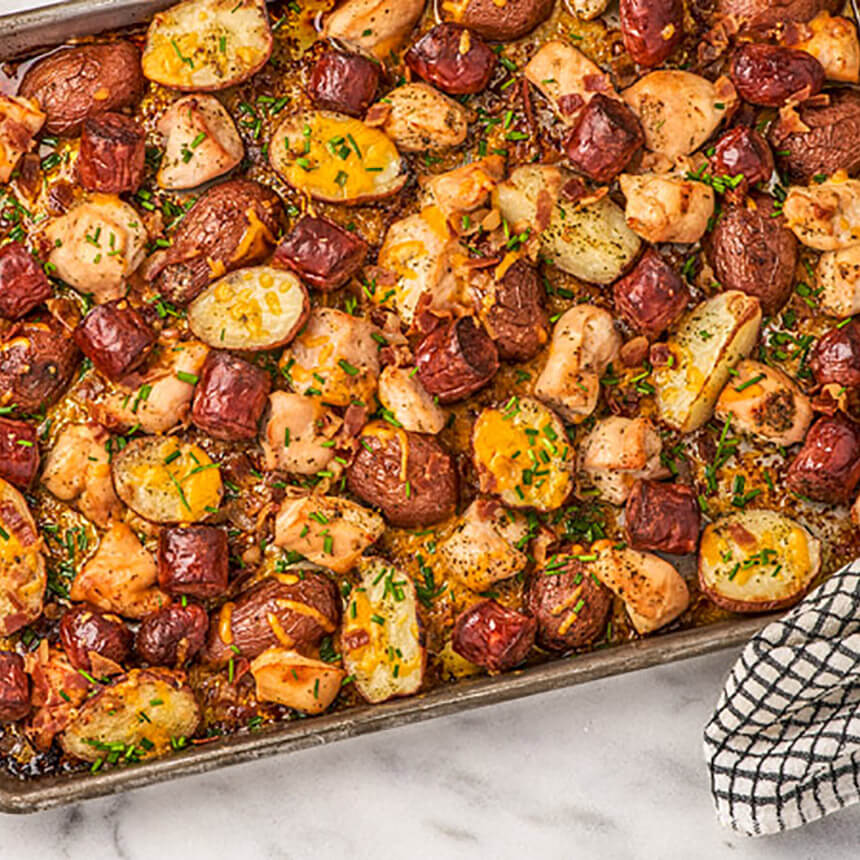 Everyone will love this easy sheet pan meal!
Ingredients:
1 small package ranch dressing mix
6 tablespoons of Hiland butter, melted
4-6 boneless skinless chicken breasts
1 pound small red potatoes, halved
1 pound Mountain View smoked sausage
1 cup shredded cheddar cheese
4 slices Bar-S bacon, cooked and crumbled
2 tablespoons chopped Scissortail Farms chives
Directions:
Preheat oven to 400 degrees.
In a large bowl, combine butter and ranch dressing mix. Add chicken breasts and potatoes, then toss to coat.
Place chicken and potatoes on a large, rimmed sheet pan. Scrape any remaining mixture onto the pan. Add the sausage, and pace everything in an even layer.
Bake 25 minutes or until chicken and potatoes are cooked through.
Remove pan from oven, top with cheese, and return to oven for 2 to 4 minutes.
Sprinkle with bacon and chives, and serve from the pan.