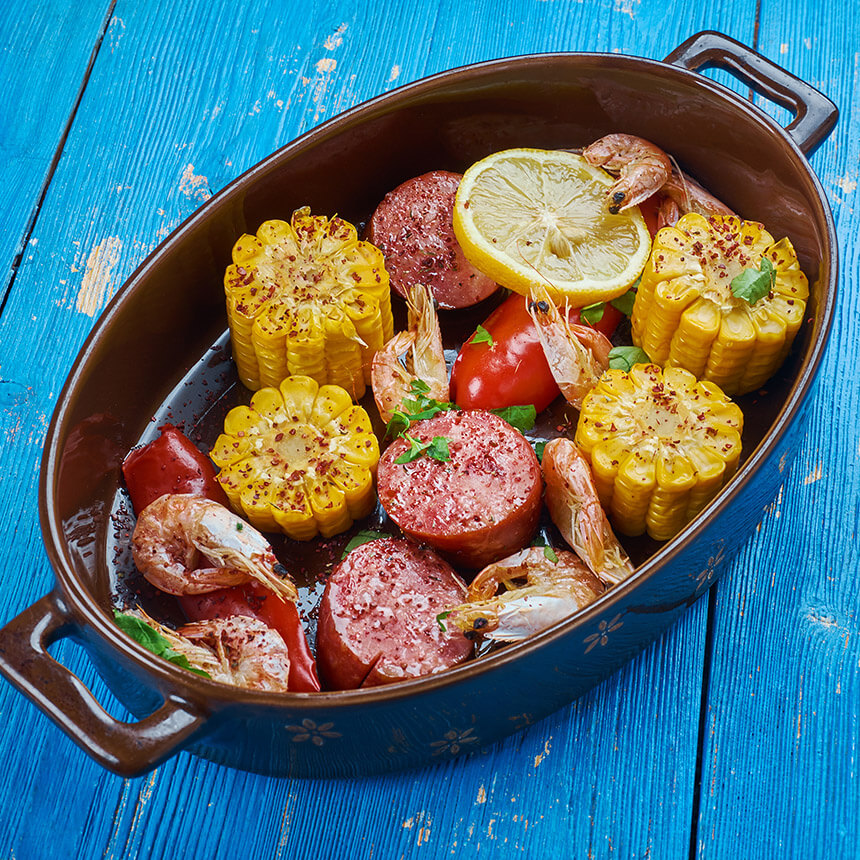 A delicious shrimp boil in only 30 minutes!
Ingredients:
Potatoes, chopped
Corn, chopped
Mountain View sausage links, sliced thickly
Shrimp
Olive oil
Cajun seasoning
Directions:
Preheat oven to 425F or preheat grill to medium-high heat.
Chop the potatoes, corn, and sausage.
Drizzle each with 1 tsp olive oil and season with 1/2 tsp Cajun seasoning.
Bake in preheated oven or grill for 20-30 minutes, or until potatoes are tender and shrimp is cooked through.