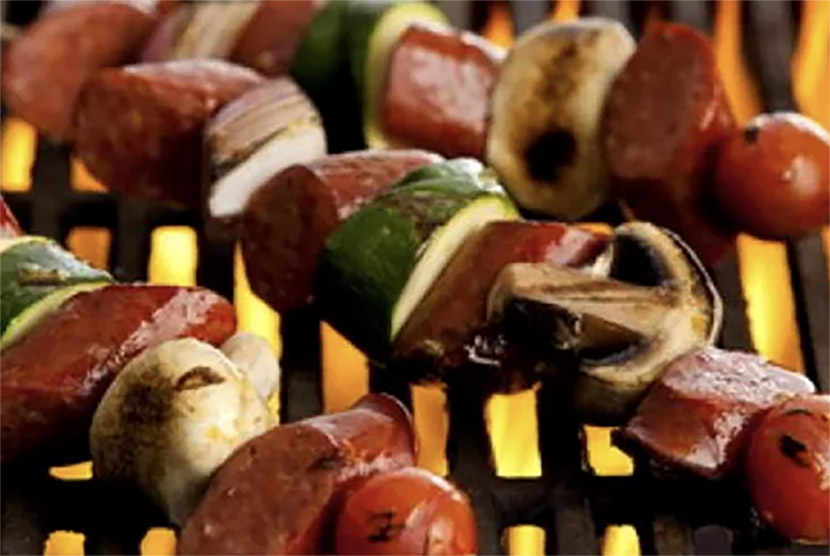 ½ cup Garden Club apricot preserves
1/4 cup Garden Club apple cider vinegar
3 shallots, diced
1 teaspoon Daddy Hinkle's Original Meat Marinade
1 pound Mountain View Meat Company mild or hot smoked sausage links
2 bell peppers, cut into chunks
1 red onion, cut into chunks
½ pound whole mushrooms
1 large zucchini, cut into chunks
12 cherry tomatoes
In a small bowl, combine Garden Club apricot preserves, Garden Club apple cider vinegar, shallots and Daddy Hinkle's seasoning. Pour mixture into a large zippered plastic bag.
Slice Mountain View Meat Company sausage links into 1-inch pieces. Place sausage and all vegetables into bag with the marinade. Let marinate for 30 minutes or up to a few hours.
Divide sausage and vegetables among skewers. If using wooden skewers, make sure you've let them soak in cold water for at least 30 minutes. Grill 5 to 10 minutes, turning often.