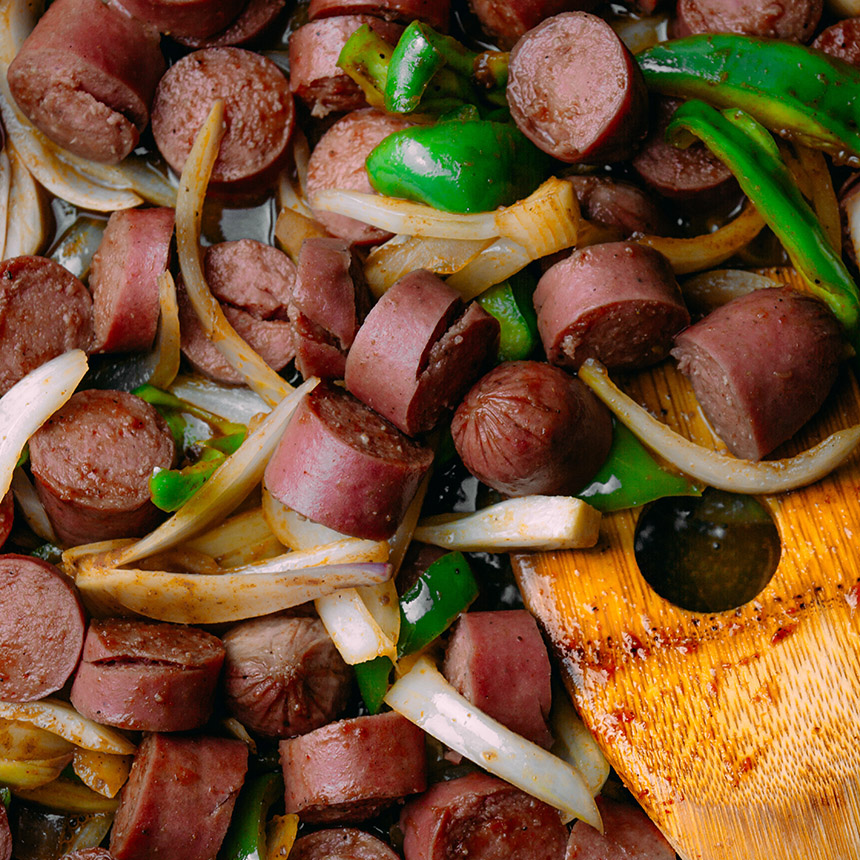 If you need a quick and easy dinner, you will love our Sheet Pan Sausage Meal, which is easy to customize to fit your personal taste.
Ingredients
Sausage (any flavor)
Veggies (your choice)
Garlic (minced)
Olive Oil
Salt
Pepper
Italian Spice Blend
Rice or Quinoa (optional)
Directions
Slice the sausage, dice up your favorite veggies, and mince the garlic.
Add the ingredients to a large sheet pan and drizzle with olive oil.
Add salt, pepper, and spices to taste. Toss until the sausage and veggies are fully coated.
Bake at 350 for 10 minutes. Stir, and bake for another 10 minutes.
Serve over rice or Quinoa. For a low-carb option, eat it alone.
As you have probably noticed, we worked with myheartcreative to update our website and make finding and purchasing our products easier. We also hope to see you at Cliff's so you can vote for your favorite fries. We will also be sharing more recipes on our website in the future, so check back for new ideas.